Doing

Our Bit

At Cameron James, we are keen to Do Our Bit and we are committed to doing what we can for others in our community. The opportunity to make a difference is important to us – not just as a business but as a group of people. Supporting charitable causes has always been a big part of that.

Each year all our employees are given the opportunity to donate money to their chosen charity via the "Give as you Earn" scheme, which works by enabling staff to make regular donations from their monthly gross salary. By focusing on supporting this charity throughout the year, we get to know what they do and are inspired by their life-changing (and often life-saving) work.

We are delighted to announce that as part of our annual charity review this year, we have chosen "Simon on the Streets" and all proceeds from "Dress Down Fridays", along with any other donations will get passed exclusively to the charity.

Cameron James match ALL donations pledged by our employees - effectively doubling each individual contribution☺




Cameron James Professional Recruitment is very proud to support and work in Corporate Partnership with Simon on the Streets.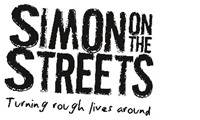 Simon on the Streets is a small and independent charity, which offers emotional and practical support on an outreach basis to rough sleepers or those at risk of rough sleeping. Their independent status means that they neither seek nor receive funding from national or local government. Their charity is therefore extremely dependent on donations and fundraising through the generosity and goodwill of supporters in an increasingly competitive environment.
Their support workers engage with vulnerable members of our society who have unmet complex needs and cannot, or will not, access mainstream services. Their focus is on people who are homeless and rootless, especially those with issues related to rough sleeping. Remaining independent of statutory funding is critical to their success, as it allows them to work without restrictions and to deliver tailor-made support on an individual basis.

The aim of the charity is to bring people who lead solitary harmful lives, with little or no vision for a better future, in from the margins of society. They achieve this by supporting people to find aspirations and providing unlimited opportunities to achieve sustainable positive change.